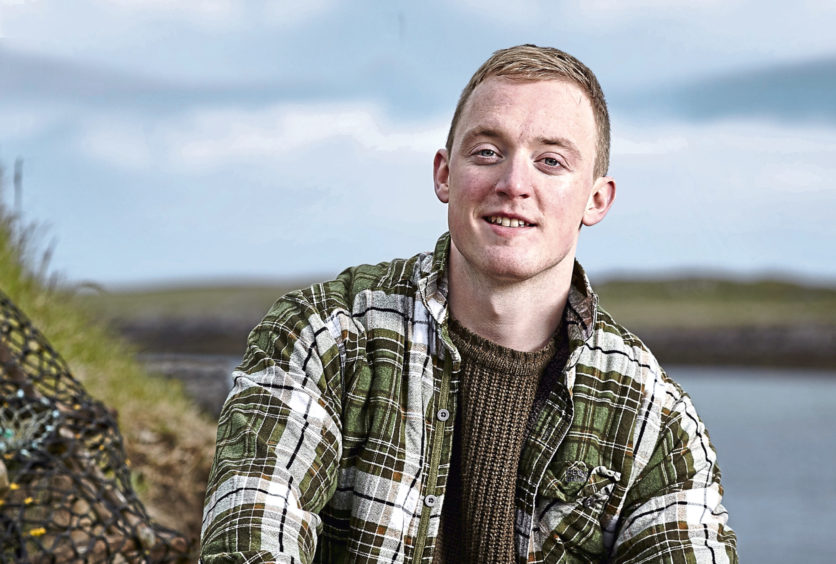 On my plate: If you can't stand to wait, get into Douglas Stewart's kitchen
Growing up on the blustery shores of North Uist, in the Outer Hebrides, Douglas Stewart has always held a strong passion for the world-class produce found right on his doorstep.
From herds of cattle that graze on heather speckled hills to shiny lobsters plucked from the fresh icy waters of the Atlantic, Douglas spent much of his early years learning why Hebridean food is so unique – and developed a devotion to Scottish produce that's been passed down from generation to generation in his family.
"My love of food really started with my dad," explained Douglas. "He was a lobster fisherman, and I started off working weekends and whatnot with him.
"I helped to process the week's catch and send it off to customers, usually abroad. Working with him really sparked my interest in Scottish produce.
"My grandfather was also a crofter. He ran a small croft of hill sheep, which is quite common for people in Uist to have as a wee sideline. So, I had a traditional island upbringing, if you like."
In 2013, inspired by that upbringing, Douglas started his own venture, The Hebridean Food Company, which supplies seasonal and sustainable beef, venison, lamb and shellfish to food lovers who aren't lucky enough to call the Hebrides home.
He said: "You see so much amazing produce and the premium it fetches on the continent – and it makes you wonder why it's being exported. So the initial idea with the business was to bring as much Hebridean and Scottish produce as possible to farmers' markets and other suppliers.
"The business has slightly changed now, but the concept is still the same – showcasing what Scotland has to offer, and partnering with the very best producers."
When Douglas says his business has slightly changed, he is referring to his most recent project, which started life as a desire to help families enjoying Scotland's larder – even if they're strapped for time.
Rather than simply provide the raw ingredients, earlier this year, 29-year-old Douglas decided to create a range of pre-made meals, under the brand name Stewart's Kitchen, utilising everything from Ayrshire ham to tender Scottish beef in his home-style recipes.
The meals and soups are now stocked in Co-op stores throughout Scotland, and Douglas admits it has been a real treat to see his ideas come to life on the shelves.
He explained: "We wanted to create dishes that wouldn't look too dissimilar to something you would create in your own kitchen – but with the added convenience of having everything pre-made, ready and waiting for you to enjoy.
"I didn't want to meet a certain price point or create something that was just 'OK'. I wanted to create homemade meals, with the convenience of the supermarket, using great Scottish ingredients.
"We started by looking at the key ingredients we could utilise, such as Ayrhsire ham and Arran cheddar, and then started experimenting with pairings. The overall concept was traditional, home comfort food. It's really nice to see the end product on the supermarket shelves now."
Stewart's Kitchen dishes include chicken Braemar wrapped in streaky bacon and Scottish beef olives, slow-cooked in a rich onion gravy, but Douglas says his favourite is a simple, moreish classic.
He said: "My favourite has to be the Ayrshire ham gratin – ham, cheese and potatoes, all the good stuff! What more could you want?"
Stewart's Kitchen pre-prepared dishes are now available from selected Co-op stores in Scotland.
---
Visit hebrideanfoodcompany.com