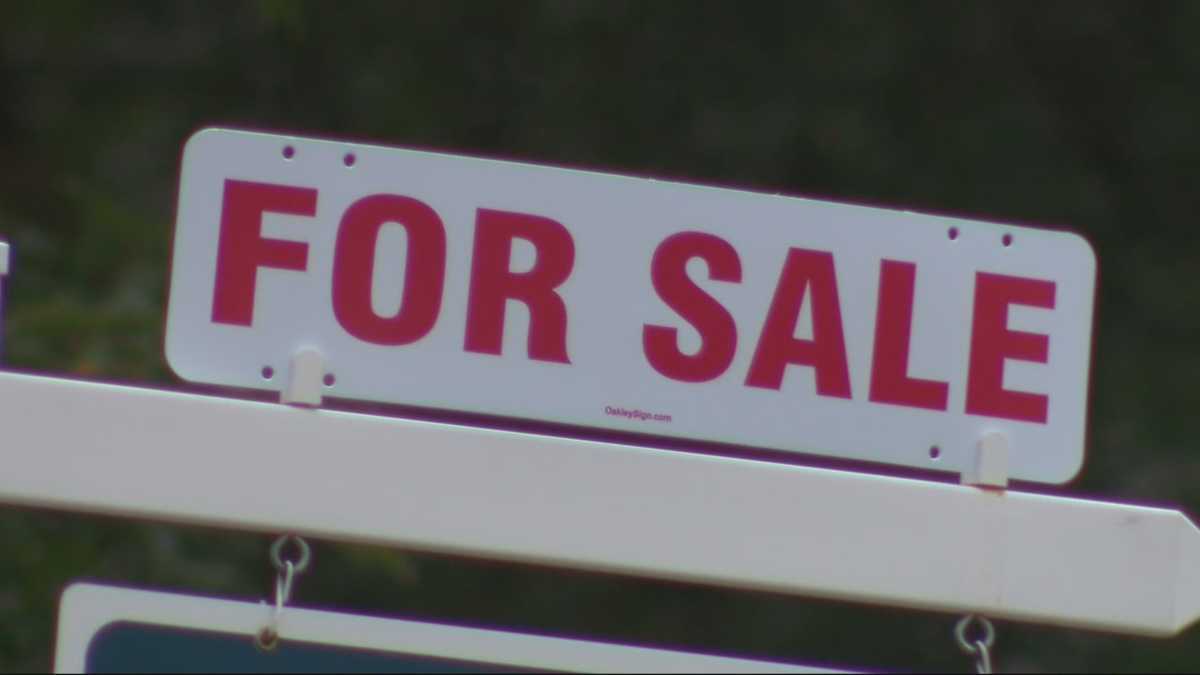 Home prices up more than 14% during pandemic in Massachusetts
New real estate data shows that despite the pandemic, real estate prices are experiencing growth not seen since the bubble years of the mid-2000s. After a slow spring, the quest for more personal space during the pandemic has led to single-family home prices climbing more than 14%, according to data compiled by The Warren Group's August Sales Report.But the communities with the biggest gains are not the usual suspects. For example, Littleton is the Boston suburb with the biggest price increase in August, despite a location that would make a commute into the city more difficult than other suburbs. Home prices there are up 29% compared to a year ago. "People are reacting to wanting less dense places, perhaps to retreat to in times of high infections," said Timothy Warren, CEO of The Warren Group.According to the sales report, the median price for a single-family home jumped to a record high of $480,000. At the same point in 2019, the median price was $420,000.Warren suggests that prices are being driven by the intersection of low mortgage rates and low inventory."That's creating something of a buying frenzy of people aggressively bidding and encountering a lot of competition on houses that are for sale," Warren said.The biggest gains came in vacation communities. Prices on Nantucket and Martha's Vineyard were both up about 50%, according to the report. Locations on Cape Cod and in Berkshire County saw increases around 20%."We hear a lot of talk about New York people looking for second homes because of what they went through in the springtime, living in a very dense urban setting," said Warren.Condo prices are also at a record high of $425,000. Lists of communities with biggest year-to-year median sale price increases for single-family homes, by region:Source: The Warren GroupCape and Islands:Edgartown: 41.7%Orleans: 40.4%Nantucket: 28.8%I-495 communities:Littleton: 28.7%Southborough: 17.7%Clinton: 15.4%South Shore beach communities:Hull: 24.7%Cohasset: 20.8%Duxbury: 16%Southeast Region communities:Blackstone: 22.1%Bridgewater: 18.1%Douglas: 17.6%Route 2 corridor communities:Westminster: 19.9%Athol: 17.5%Winchendon: 14.7%North Shore communities: Newbury: 19.1%Haverhill: 16.2%Salem: 16.1%
LITTLETON, Mass. —
New real estate data shows that despite the pandemic, real estate prices are experiencing growth not seen since the bubble years of the mid-2000s.
After a slow spring, the quest for more personal space during the pandemic has led to single-family home prices climbing more than 14%, according to data compiled by The Warren Group's August Sales Report.
But the communities with the biggest gains are not the usual suspects.
For example, Littleton is the Boston suburb with the biggest price increase in August, despite a location that would make a commute into the city more difficult than other suburbs. Home prices there are up 29% compared to a year ago.
"People are reacting to wanting less dense places, perhaps to retreat to in times of high infections," said Timothy Warren, CEO of The Warren Group.
According to the sales report, the median price for a single-family home jumped to a record high of $480,000. At the same point in 2019, the median price was $420,000.
Warren suggests that prices are being driven by the intersection of low mortgage rates and low inventory.
"That's creating something of a buying frenzy of people aggressively bidding and encountering a lot of competition on houses that are for sale," Warren said.
The biggest gains came in vacation communities. Prices on Nantucket and Martha's Vineyard were both up about 50%, according to the report. Locations on Cape Cod and in Berkshire County saw increases around 20%.
"We hear a lot of talk about New York people looking for second homes because of what they went through in the springtime, living in a very dense urban setting," said Warren.
Condo prices are also at a record high of $425,000.
---
Lists of communities with biggest year-to-year median sale price increases for single-family homes, by region:
Source: The Warren Group
Cape and Islands:
Edgartown: 41.7%
Orleans: 40.4%
Nantucket: 28.8%
I-495 communities:
Littleton: 28.7%
Southborough: 17.7%
Clinton: 15.4%
South Shore beach communities:
Hull: 24.7%
Cohasset: 20.8%
Duxbury: 16%
Southeast Region communities:
Blackstone: 22.1%
Bridgewater: 18.1%
Douglas: 17.6%
Route 2 corridor communities:
Westminster: 19.9%
Athol: 17.5%
Winchendon: 14.7%
North Shore communities:
Newbury: 19.1%
Haverhill: 16.2%
Salem: 16.1%