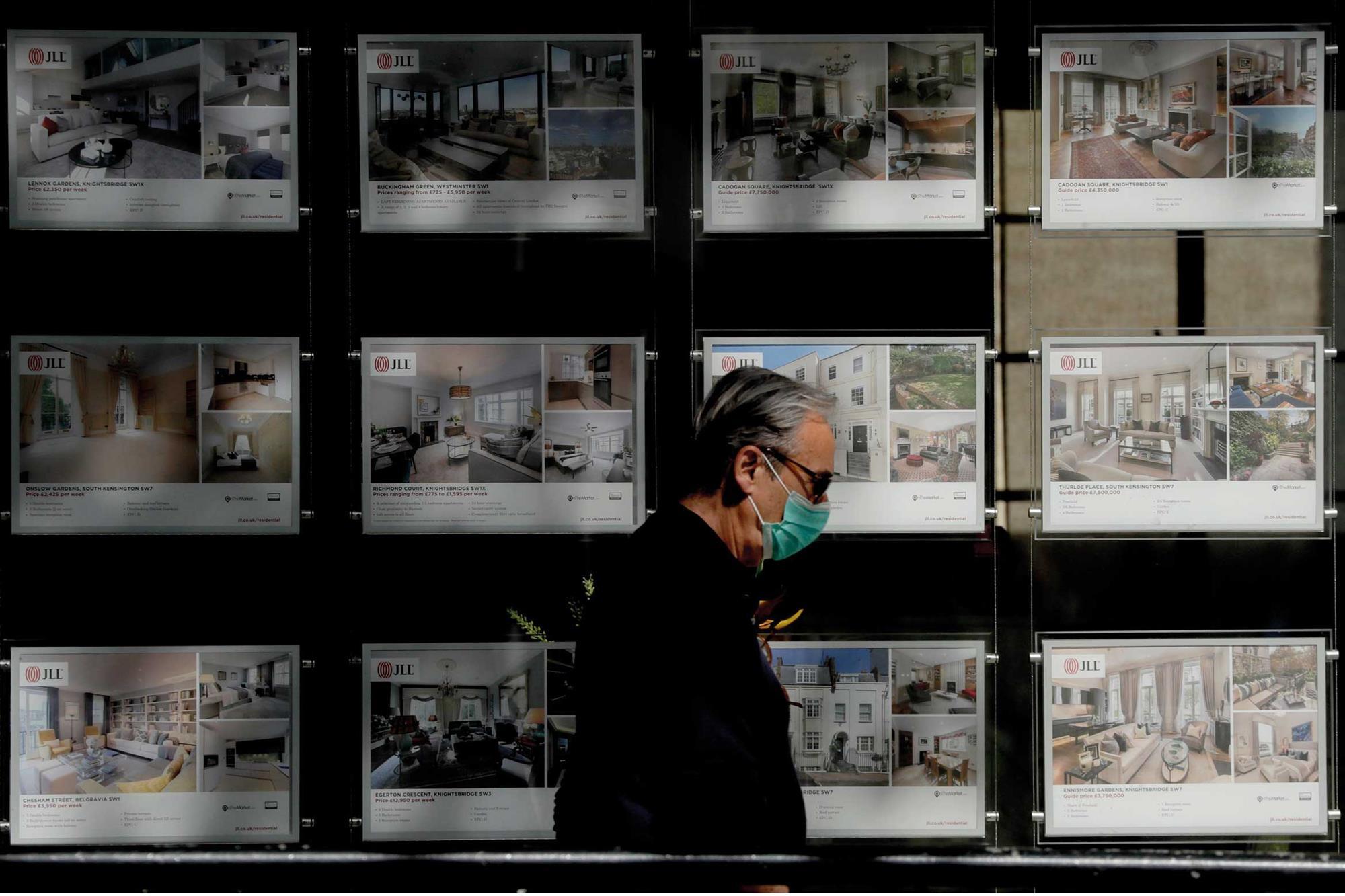 Home improvements? | Feature | Law Gazette
The low down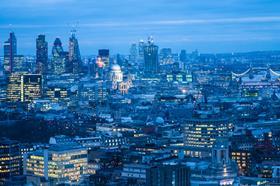 Property lawyers handling residential transactions thought they were accustomed to unpredictable market conditions – then Covid-19 struck. Firms of all sizes furloughed staff and tightened belts, while new development building work ground to a halt. But the state of the residential property market is a bellwether for our national sense of wellbeing, and the government prioritised its restart. There followed a stamp duty land tax 'holiday' for many transactions – a Treasury commitment of £4bn – and government credit guarantees to support purchases. The property market's reliance on 'wet signatures' and physical meetings have seen long overdue change, with technology apparently rising to the challenge. But when artificial support for the market ends, will banks still be willing to lend?
This year has been a year like no other, and for residential property solicitors and conveyancers it has been a roller-coaster. The post-election market pickup was brought to an abrupt end in March. But, bucking the wider economic trend, the reopening of the sector two months later started a mini-boom that continues. This has been in no small part due to lower taxation. But lawyers wonder how long the good times can last. 
The nationwide coronavirus lockdown hit the market just as it was beginning to recover from the slowdown that had begun with the June 2016 Brexit referendum. The Royal Institution of Chartered Surveyors' index of properties for demand and sales fell to minus-74 and minus-69 respectively in March; near-term sales expectations fell dramatically to minus-92, the lowest figure since RICS's monthly survey of the residential market began in 1998.
In April, real estate agents and consultants Knight Frank predicted that the number of home sales would decline by 526,000 in 2020, representing a 38% decline on 2019. It also expected a 'sharp decline in mortgage activity', with lenders 'likely to issue almost 350,000 fewer mortgages for house purchases this year than they otherwise would have done' and a 3% fall in 'mainstream' UK house prices. 'Substantial incentives', including stamp duty reform, were needed for the market to recover fully.   
With viewings impossible and economic uncertainty heightened, business was far below the levels we would usually expect

Karen Mayne, RadcliffesLeBrasseur
Peter Rodd, consultant at Kent-based Boys & Maughan, says that during the national shutdown 'no new instructions were received', adding: 'Estimates suggest that at the start of the lockdown there were between 350,000 and 400,000 transactions in the "pipeline". Ordinarily during the period of lockdown, in an average year, a further 200,000 would have started.'
However Rodd, a member of the Law Society's Conveyancing and Land Law Committee, says that 'some firms kept sufficient staff to try and progress matters up to exchange as far as possible, so as to be in a position to proceed as soon as lockdown was released'.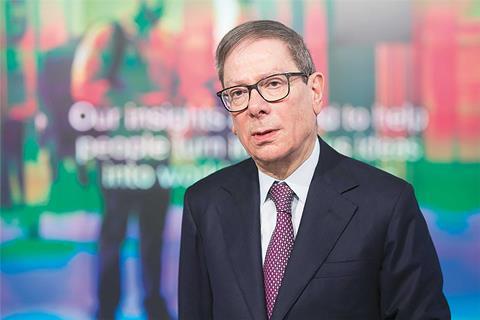 It became 'impossible to progress' transactions, while others required renegotiation, says Karen Mayne, partner and head of property at RadcliffesLeBrasseur. 'With viewings impossible and economic uncertainty heightened, business was far below the levels we would usually expect,' adds Mayne, who specialises in residential property for owner-occupation, investment and development by UK or offshore clients.
Keystone Law's Ian Cooke runs a team with fellow partner Sakhjit Randhawa that serves high-net-worth property investors from overseas who buy and sell in London, as well as London prime property developers. 'The initial period after lockdown was announced saw some dramatic and understandable fears among property buyers for about six weeks,' he says. 'During this time we were working hard to hold deals together, and there were fewer new transactions being agreed owing to the restrictions.'
But, Cooke adds: 'We only lost one deal during that period and many others proceeded to exchange despite the lockdown – with a few at slightly lower prices because buyers took the opportunity to negotiate discounts in that difficult period.'
Thomas Moran, a Charles Russell Speechlys partner who specialises in residential and agricultural property, maintained regular contact with UK and foreign clients throughout the period and was able to keep deals moving. 'Some transactions were delayed during the strict lockdown, but even then many family transfers, probate sales and new-build sales were able to complete,' he says.
'When the lockdown first happened, the initial focus was on maintaining existing transactions while dealing with the logistical challenges of conveyancers suddenly forced to work from home,' says Andrew Weir, head of conveyancing at Anthony Gold, London. Although existing cases continued, they 'required far more time to process, given the novel environment'.  
What about staff? Taking an aerial view of the market, Rodd says: 'Most firms furloughed some or many of their conveyancers. They couldn't afford to pay salaries when there was no money coming in. Firms heavily dependent on residential conveyancing suffered the most.'
'Some more junior staff were furloughed in May, but were brought back in June,' says Weir. Some firms used furlough for roles that could not be carried out from home, including support staff roles.
Things swiftly turned around. 'Reopening the residential property market in May prompted a surge in instructions and activity levels,' says Nigel Emmerson, a partner at Womble Bond Dickinson. On 14 May, amendments to the Health Protection (Coronavirus, Restrictions) Regulations in England came into effect, to allow home visits by agents, surveyors and buyers, and removals.
On the same day, a cross-industry guide on 'reopening the home-moving market safely' was issued by the residential sector and professional organisations, including the Law Society, Council for Licensed Conveyancers, Conveyancing Association, Home Buying and Selling Group and HM Land Registry. 'There was a large degree of uncertainty on how the market would continue to operate, but the guidance provided by the Law Society was most welcome,' says Weir.  
Technology and foreign buyers
Womble Bond Dickinson partner Nigel Emmerson says that as a result of the lockdown, 'our collaboration tool HighQ has really come into its own, with clients able to obtain real-time progress reports and billing information for their portfolios at any time'.
He adds: 'We use HighQ as not just our data room technology, but also as an advanced method of communicating with clients and providing them with real-time information. We see the provision of data to clients, particularly in the real estate sector, as vital to our service and improving our client offering. We also make extensive use of document automation and document reading to improve our service to clients.'
One distinguishing feature of the Covid-19 crisis is the 'embracing of all forms of technology by the whole sector', Penningtons Manches Cooper partner Mark Sellers points out (albeit with a few exceptions). 'Lenders need to improve. For example, some still insist on certificates of title being sent by fax. Call centres remain difficult to contact. Lenders need to embrace better use of emails and portals for communications instead of faxes and phones,' he says. 
Technology is not a panacea. 'The travel restrictions are likely to be the main impact on our clients in coming months as we are so heavily dependent on high-net-worth buyers in central London,' says Keystone Law's Ian Cooke, adding: 'For the prime and super-prime central London property markets to recover at the pace of the rest of the country will require an easing of travel restrictions.'
Taxation will continue to be crucial. 'We are currently analysing the detail of the draft legislation for the new 2% SDLT surcharge for non-UK residents that is due to be introduced on 1 April 2021,' says Charles Russell Speechlys' Thomas Moran. This will apply to buyers of residential property in England and Northern Ireland. 'Legislation requiring overseas entities owning UK property to disclose their beneficial ownership structures on a publicly accessible register is also due to be introduced in 2021, although the date for implementation has not been confirmed,' he notes.
Cooke, who has a pipeline of work with a gross property development value of more than £3bn, says: 'We are very busy. Since lockdown ended, we saw a dramatic surge in transactions and things are very hectic – especially for buyers and sellers resident in the UK. Some international buyers have also returned to the market – especially those who are able to travel from Europe.'
For those coming from further afield – for example, the US, the Gulf and the far east – travel restrictions have made it more difficult. 'Those buying from far-flung locations are doing so "site unseen" or using friends or buying agents in the UK to source properties for them,' he adds.
It is a chorus of enthusiastic voices. 'We are currently very busy, given the increased activity in the property market,' says Moran.  
Mark Sellers, a partner at Penningtons Manches Cooper, practises in the new and second-hand homes markets from the firm's London and Cambridge offices. Volumes were 'heavily affected', but have now returned to pre-Covid-19 levels, especially in London and the south-east, he says. One office reported that it had opened more files in July than it had done for 14 months (when it had a bigger team), with the first three weeks of August already 'exceeding' the equivalent full month in 2019. 'Our pipeline is very healthy at the moment but who knows what the future will bring.'
So what has led to this mini-boom? One reason is pent-up demand after restrictions were eased in May. The other is a desire for change. Research conducted by Nationwide indicated that around 15% of people surveyed were considering moving as a consequence of the lockdown.
'As a result of Covid-19 many people have decided to move for a variety reasons,' says Rodd. People can now work from home so they want to move out of a city, but they need an additional room to use as an office and some want a garden, he says. 'They also want to take advantage of the SDLT [stamp duty land tax] changes. In consequence most firms are now swamped with work.'
Weir says the marked increase in new transactions when lockdown eased is 'in stark contrast to the doom and gloom predicted from some quarters', but concedes that: 'It is clear that the chancellor's changes to stamp duty were a significant part in causing the upturn.'
The stamp duty 'holiday' for homebuyers, announced on 8 July, will run until 31 March next year in England and Northern Ireland. Buyers will pay no SDLT on the first £500,000 of the property's value (it was previously £125,000) saving up to £15,000. The Treasury estimated that almost nine out of 10 transactions would be tax-free, costing the state an estimated £3.8bn.
Assessing the impact of this measure a month on, Knight Frank concluded that it was 'working' and that the government should consider making it 'permanent'.
'The residential property market is, for now, as robust as it has been for many years,' it said. The number of UK offers accepted between 8 July and 3 August was 146% above the five-year average for sub-£1.5m properties (the segment of the market most affected by the SDLT holiday), according to Knight Frank. Above that sum, the increase was 71%. The number of prospective buyers who registered in the same period doubled for properties under £1.5m, compared with a 70% increase above that value.
According to Nationwide, UK house prices rose by 2% in August from the previous month. This was the highest monthly rise since February 2004 (2.7%), and a 3.7% increase year on year.
'This was probably building on what had been a strong market immediately before lockdown following the ending of the political hiatus caused by Brexit and which came after Boris Johnson's overwhelming general election victory,' says Cooke. But he adds: 'The SDLT holiday introduced by Rishi Sunak has most certainly stimulated demand across the board and created a frenzy we have not seen for some time.'  
Property investors and second-home owners are still subject to a 3% surcharge on purchases, but now they pay no additional duty on the first £500,000 of their property's value.
'The SDLT holiday has definitely helped boost demand, but possibly not at the first-time buyer level,' notes Emmerson. According to Rodd: 'A number of investors are taking advantage of being able to buy with a much-reduced SDLT bill. This makes the overall cost of buying lower and therefore the potential returns on their investment are greater.'
Reporting increased transactions 'beyond levels before the lockdown', Mayne says the positive effect of lower taxation applies across the board: 'The concession operates by raising the starting rate threshold and benefits buyers at all price levels, whether purchasing a main home or additional property.'  
Sellers says that although the tax savings have sparked a mini-boom he is unconvinced they are benefiting buyers: 'Sellers are either increasing prices or not passing on any reduction to buyers, no matter where they come from. In fairness, foreign buyers are not too concerned about the SDLT holiday because they are buying at the top end of the market in any case.'  
There are still too many paper-based processes in conveyancing. This has been tolerated by consumers but the threat of a future outbreak will change those expectations

Michael Mire, Land Registry
Some say the residential property market would have bounced back even without government support. Thinktank Reform said in July: 'There is a risk that the chancellor has just given away almost £4bn to solve the wrong problem.
'The bigger issue may be nervous banks reluctant to give mortgages with such high levels of economic uncertainty. Investing in getting spades in the ground may be a better option – creating jobs and increasing supply,' Reform said.
'The biggest influencer on the property market and on the volume of transactions is considered to be the attitude of mortgage lenders,' says Weir. In July mortgage approvals increased to 66,300, up from 39,900 in June (and from a low of 9,300 in May), although they remained below February's pre-Covid level of 73,700, Bank of England data released on 1 September shows.
The nine-month stamp duty holiday covers the period when the furlough scheme is expected to end (31 October). Nearly two million borrowers have also taken advantage of the mortgage payment holiday support scheme (announced in March by Sunak and extended in May), allowing them to take a three- or six-month repayment break. But this measure is also due to stop at the end of next month. Both factors may trigger a more cautious attitude by lenders.
Sellers, who acts for housing associations and developers on the sale of new-builds either for shared ownership or open market sale, says: 'Lenders are seeking to reduce their potential exposure and are requiring higher deposits.'
As well as the stamp duty break, the government has introduced incentives specific to the new homes market. On 31 July, the Help to Buy Equity Loan scheme was extended by two months (from 31 December 2020 to 28 February 2021) to allow for building delays caused by coronavirus.    
Around 273,000 property sales have been completed since the scheme was launched in April 2013 to boost home ownership. Customers need a 5% deposit, and the government provides a low-interest loan for up to 20% of the value of the home (up to 40% of the value for properties in London). The scheme, which has been criticised for inflating property prices and developers' profits, will be replaced by a new Help to Buy scheme from April next year, running until March 2023 – albeit with property price caps and for first-time buyers only.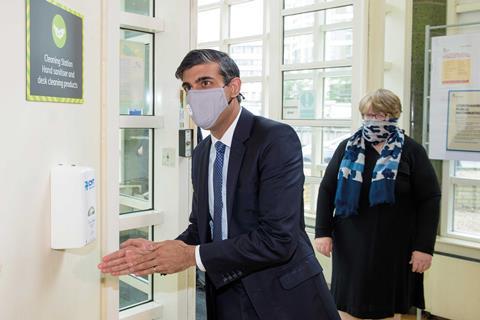 The measures to help home buyers and owners are not evidently synchronised. 'The extension of the Help to Buy scheme will clearly encourage first-time buyers into the market, but the government will need to provide assistance in respect of SDLT,' says Rodd, who points out that the new scheme will start just as the SDLT concessions end. 'One would hope that if no further assistance is provided to stimulate a market, which by that time may have gone very quiet, the provisions for first-time buyers which were in place before the July change will be retained.'
The parlous state of the British economy suggests the sector will continue to seek help wherever it can. Among the major seven economies, the UK saw its GDP contract the most (by 20.4%) in the second quarter, according to the OECD. 'The extension of the Help to Buy scheme in England from April will help the market, which is likely to hit the buffers in the late autumn as furlough ends and unemployment increases. It could be a chilly winter for conveyancers,' Rodd says.  
'Given the current volume of work, many law firms are struggling to cope so redundancies are unlikely at the moment, but they are likely to become a reality when this mini and artificial boom comes to an end,' he warns.
Whichever way the market goes, digital technology will increasingly underpin how conveyancing works. In HM Land Registry's latest annual report (published in July), chair Michael Mire said that as a result of the pandemic 'we will see a greater desire to make property transactions more digital.
'There are still too many paper-based processes in conveyancing compared with other markets. This has been tolerated by consumers but the potential threat of a future outbreak will change those expectations,' Mire said. 'Those not yet embracing digital technology in the sector will change the way they work and the current early adopters will want greater adoption, integration and a greater reduction in physical steps.'
Take the Land Registry's new 'digital registration service' to submit Land Registry applications online. The service has been available in private beta to 23 conveyancing firms in 2019/20, and the plan is to make it available to all users of the Land Registry portal by the end of the year, eventually replacing the existing electronic document registration service.
Information entered by customers will be validated before it is submitted, reducing the need for paper and speeding up the process.
An even more significant technological advance that was accelerated by Covid-19 is the Land Registry's acceptance of e-signatures. Moran says: 'The key change to the buying and selling process has been in relation to the execution of deeds because the Land Registry will now accept both virtual completions – where scanned copies of signatures are used – and documents signed electronically. This could be particularly beneficial for our overseas clients as documents can be delivered instantly for them to sign at their convenience.'  
Since 27 July, Land Registry has been accepting 'witnessed electronic signatures', replacing wet-ink signatures within standard deeds. A witness must be present and also 'sign' electronically. The process requires a conveyancer to upload the deed to an online platform which sends a link to the signatories. Upon completing the necessary authentication checks they sign the document electronically in the physical presence of the witness, who also signs.  
'Electronic signing platforms have been in existence for some time, but Covid has forced e-signatures to become the new normal,' says Emmerson, adding that through practice development manager Katherine Crowley, his firm's real estate business group is 'working hard to roll out the use of DocuSign internally and with our clients.  
'The speed of adoption of DocuSign [a digital signature platform] by our lawyers and our clients has been incredible.' In the first eight weeks of the stay-at-home measures, over 700 DocuSign 'envelopes' (e-document folders) were sent out and Womble Bond Dickinson is now averaging almost 200 DocuSign envelopes per week. Client feedback has been very positive.
'We can now streamline what was often a slow process and achieve contractual certainty more quickly for clients,' Emmerson adds. One client's adoption of the use of e-signatures in place of physical sealing and document execution has reduced the time taken from receipt of instructions to achieving completion from 10 days to 48 hours.
Moran highlights future developments such as the introduction of 'qualified electronic signatures', a form of digital signature that verifies the signatory's identity before they sign. Land Registry said in July that it was 'holding further discussions with the sector to explore the potential introduction of qualified electronic signatures as soon as practicable'.
It said: 'Qualified Electronic Signatures are considered more secure as the ID checking and encryption need to be undertaken to a set standard and are controlled by a regulated body.'  
The lockdown has transformed the way real estate practitioners work in other ways. 'It has highlighted that face-to-face meetings are not necessary,' says Rodd. 'Many bulk conveyancers never meet their clients. The high street may now follow that trend although some clients will still prefer to use a conveyancer who is local and who they can visit.'
Cooke contends that 'the virus has been a force for good in this respect' in that it has driven modernisation. 'Estate agents and property developers have become adept at showing properties by virtual or video tours,' he says. He extols the virtue of video technology, supporting but also transforming remote working. 'The one noticeable change has been the adoption of video conferencing rather than holding in-person meetings. This has been a fantastic way to meet clients, introducers and teammates at short notice and face to face,' he says, adding that it is 'enabling meaningful human interaction that is not as easy on the phone' without the need to 'drag [oneself] across the country or indeed the world', he concludes. 
Marialuisa Taddia is a freelance journalist