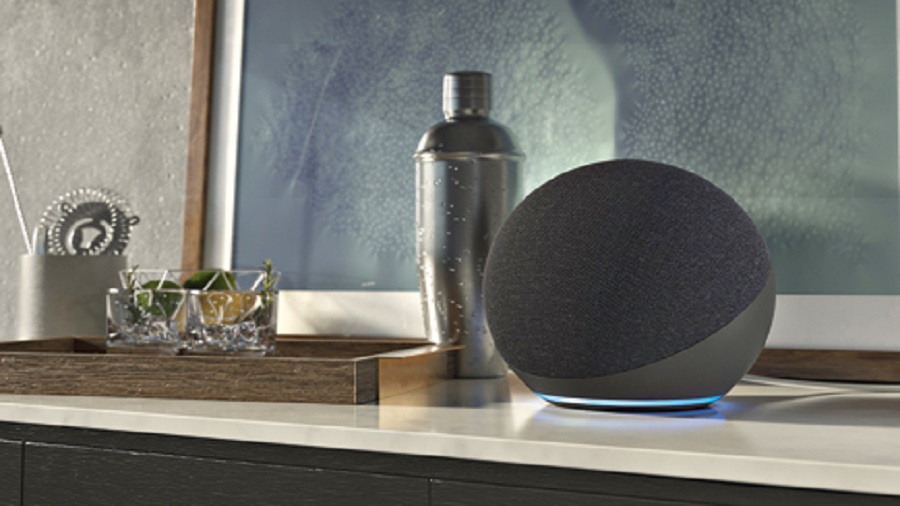 Amazon's new hardware gives its smart home devices a digital leg up with a flying camera and more
The Echo line of devices has got a major revamp, making the largely cylindrical design move towards a spherical one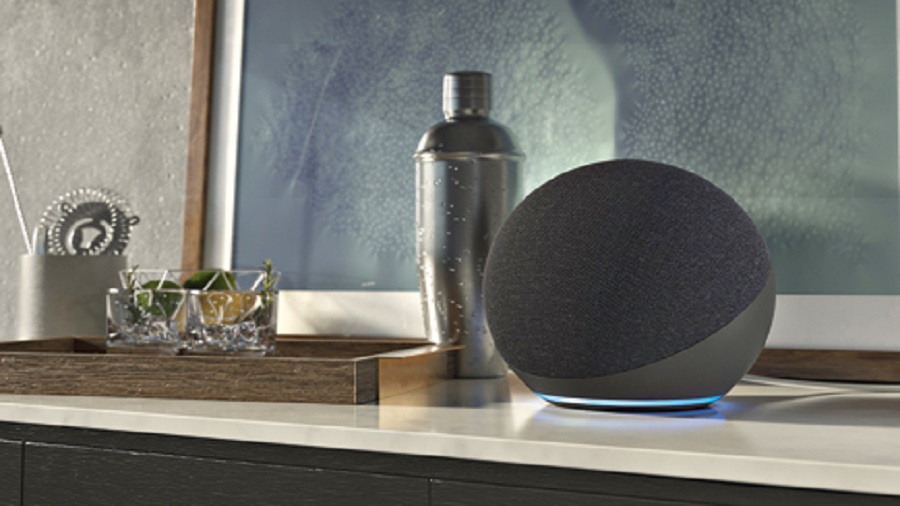 ---
---
Amazon has kept its annual date of launching new gizmos and it did in plenty, though only a handful would be available in India. Two of the most interesting developments involve a cloud-based gaming service subscription called Luna and the other is a home camera drone while the vertical Echo smart speakers will now sport a spherical shape and its innards have been given a digital boost.
"Our homes have become our offices, our classrooms, movie theatres and more. We believe that our homes are made better by technology—technology that you don't have to learn and works well for everybody, whenever and wherever you are," said David Limp, Amazon's head of devices and services, during a virtual event.
Though cloud gaming is a good addition in the pandemic situation but one wonders why a home camera drone now. All the devices have been obviously been in the works for at least a year and, of course, this time last year the world didn't know what was coming up. Even though India won't get the drone-centric Ring Always Home Cam, cats in the US would certainly love it!
Echoing a new design
The Echo line of devices has got a major revamp, making the largely cylindrical design move towards a spherical one. There is a three-inch subwoofer and two speakers inside while the ring that used to glow when Alexa listens has moved to the bottom of the Echo. The new smart speaker comes with adaptive sound, which allows the device to understand how the audio is flowing inside a room and helping it to make adjustments to present the best possible sound. Matching the improvements in sound is an internal upgrade in the form of AZ1 processor that enables faster speech processing and faster responses from Alexa.
Since there is now a combination of aspects from previous Echo and Echo Plus, there are more smart home features, like a built-in home hub so you can connect smart home lights and other gadgets to it (these need to use Zigbee, Amazon Sidewalk or Bluetooth Low Energy).
Though wider than the current Echo, it is just six-inches high while the colours — charcoal, glacier white and twilight blue — blend in with most home decor. All the new Echo devices are built with 100 per cent post-consumer recycled fabric and 100 per cent recycled die-cast aluminum, and post-consumer recycled plastic. 
Take the show with you
Echo Show 10 has hit written all over it but there is no India launch date for it yet. The device looks like Nest Hub Max, but the screen is on a motor. The display can turn to your voice and use the motor to angle the display towards you. Powered by the AZ1 Neural Processor, it comes with a 10-inch display and a 13MP camera (can be covered with a shutter) on the top bezel. For audio (calls and music), there is a 2.1 audio system with adaptive sound. The best use case scenario would be video calls. Also  Netflix is joining the party alongside Prime Video and Hulu.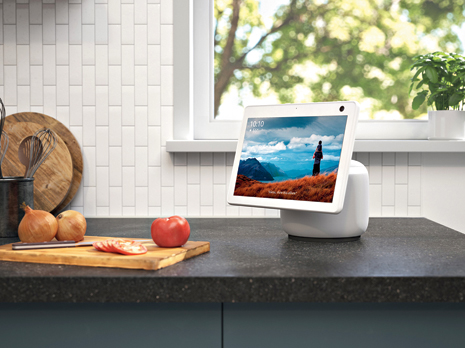 Dot the Clock!
Echo Dot and Echo Dot with Clock will now sport a spherical design and has the same fabric finish as Echo. It's small but the devices pack a powerful 1.6-inch, front-firing speaker, which produce enough bass to fill a room without compromising on vocal crispness. The device with the clock function has a LED display so you can glance at the time, outdoor temperature, timers and alarms. The AZ1 processor is also inside both these devices. The microphone mute and Alexa call buttons sit on the top.
Kid-friendly Echo Dot
It comes with the same design as the new Echo Dot but far more colourful. Besides the power of Alexa, it comes with a year of Amazon Kids+. And in two options — tiger or panda designs. Alexa can identify if a kid is speaking to it, making responses more child-friendly. Sadly, this one isn't coming to India.
Fire up
It was about time Amazon announced its next Fire TV Stick and user experience. The refreshed Fire TV Stick features an enhanced 1.7 GHz quad-core processor, which makes it 50 per cent more powerful. It will be able to deliver faster streaming in 1080p at 60fps with HDR compatibility. Plus, there the dual-band, dual-antenna Wi-Fi supports 5GHz networks for more stable streaming. More? It supports Dolby Atmos. There is also a Fire TV Stick Lite. In way of Fire TV experience, you will be able to jump into your favourite streaming service directly, or scroll over supported apps to quickly peek at what's inside and begin playback. There is a new 'Find' experience, making it easier to discover movies, TV shows and more.
Flying camera
Ring Always Home Cam (Amazon owns the Ring brand) looks like something out of a sci-fi film. It's an indoor HD camera built into a drone that can fly (on a designated path) in your (well, if your house is in the US!) place or can visit an area if it hears a sound that's out of place. Consider this to be like Roomba, autonomous robotic vacuum cleaners that move around the house, cleaning up the floor. The device only records when in motion.
Cloud gaming service
Amazon's AWS-powered cloud gaming service Luna is coming… to the US!… to compete with Google Stadia and Microsoft's xCloud. It is compatible with Fire TV and PC and also Mac and iPhone. What?! Amazon is not breaking Apple's App Store guidelines here. Amazon Luna is not about the App store. Engadget reports that it's a progressive web app (PWA) or something you can launch and run separately from the rest of your web browser. At its debut, it will arrive with over 100, including titles such as Control, GRID, Abzu, Sonic Mania and Overcooked 2. Ubisoft will have its own "channel" on Luna that will bring major titles such as Assassins Creed Valhalla. Like Stadia, Luna will have its own controller.
Pricing and availability
New Fire TV Stick: Rs 3,999 (pre-order; available on October 15)
Fire TV Stick Lite: Rs 2,999 (pre-order; available on October 15)
Echo: Rs 9,999 (coming soon)
Echo Dot: Rs 4,499 (pre-order; available on October 26)
Echo Dot with clock: Rs 5,499 (coming soon)