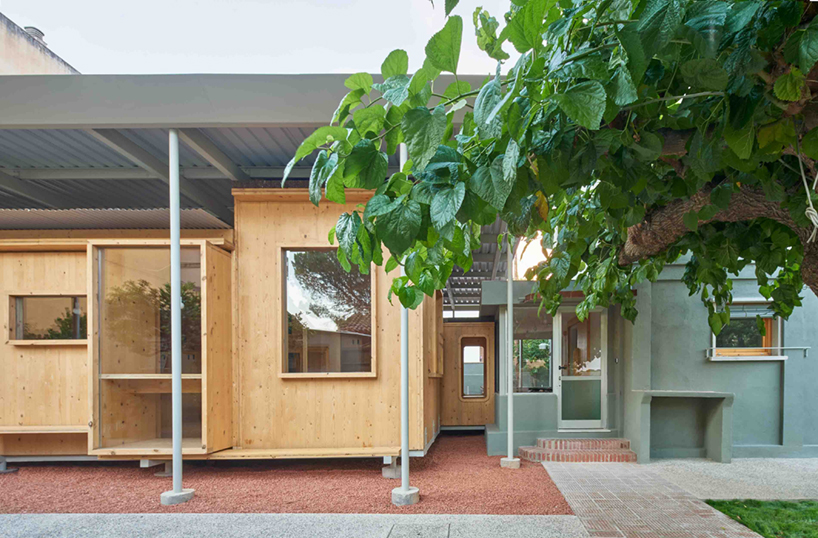 aixopluc's 'mas JEC' renovation celebrates a self-built dwelling in catalonia
with its 'mas JEC' residence, spanish architecture studio aixopluc revitalizes a country home in catalonia to celebrate the rural, self-built language of the pre-existing dwelling. the new project, with its light, timber addition is realized as a 'triple house' — one indoors, one outdoors, and one connective porch space which serves to unite its occupants. the design team describes the existing house a 'hidden misfit gem' located just a short walk from the center of the historic city of reus, although when it was first built it was in the rural outskirts of town. over time the the area had developed into a fabric of suburban and urban constructions, though still maintaining a quiet and rural atmosphere. built long ago by the owner's late grandfather, the house had been in a constant state of transformation with many continual additions.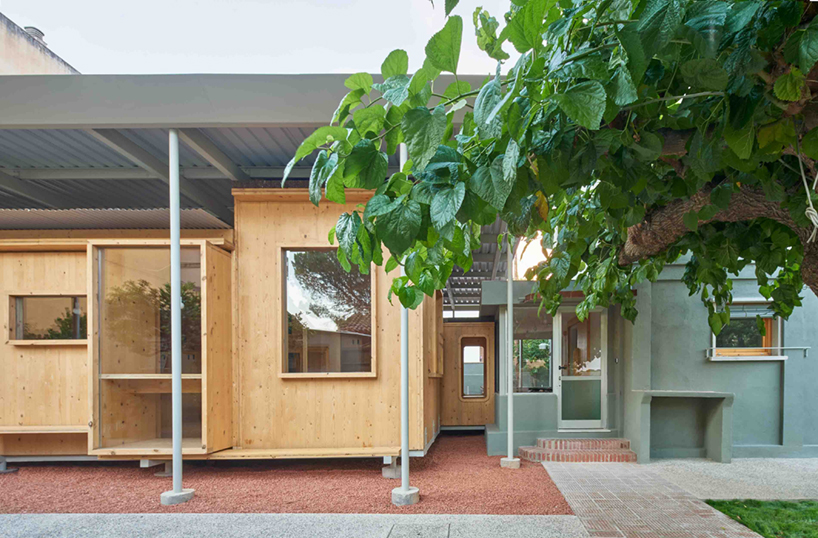 images by josé hevia
aixopluc maintains the original 'self built' atmosphere of the existing house with its 'mas JEC' transformation. the home had comprised a cluster of attached garden structures and porches, layered throughout time, lending a humble element of looseness. aixopluc's new addition occupies an open area of the plot, shaded by the original house and connected by the porch enclosures. to maintain a gentle impact on the elements to be preserved, the addition is constructed with the lightness of a porch, using panels of cross-laminated timber (CLT) and thin steel tubes.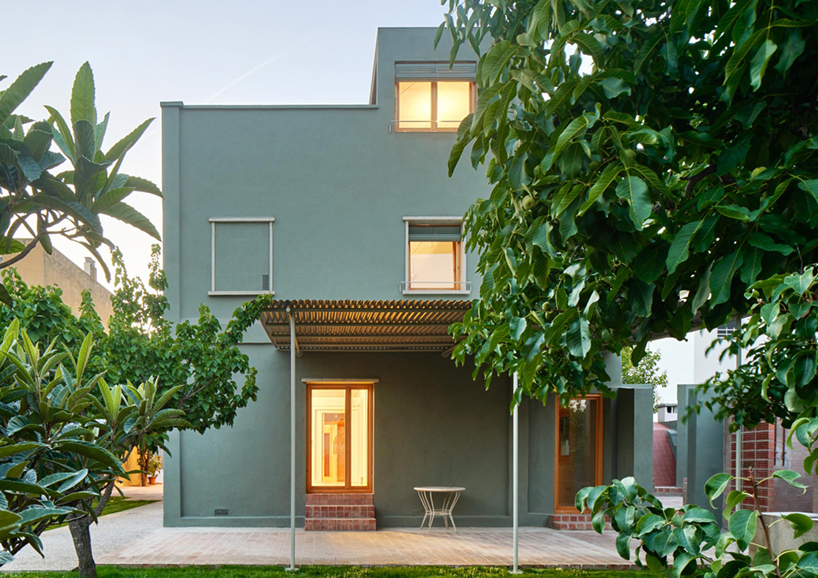 by maintaining the existing constructions, aixopluc's 'mas JEC' dwelling is defined by three autonomous habitats. these flexible areas are to be used by the family according to their changing needs through the seasons and decades. the design team eliminates any trace of program or specific use in the original house — erasing the kitchen, bathrooms, and bedrooms. the interior is devoid of any program or even suggestion of use. the architect comments on the new flexibility of the home: 'what could be foreseen as a buffer space might become the daughter's house. what was thought as a guest apartment might become the writing room.'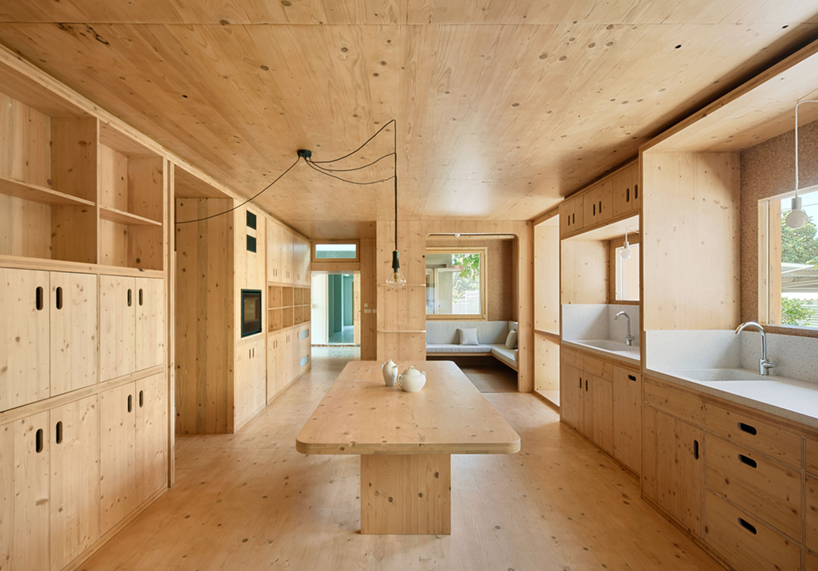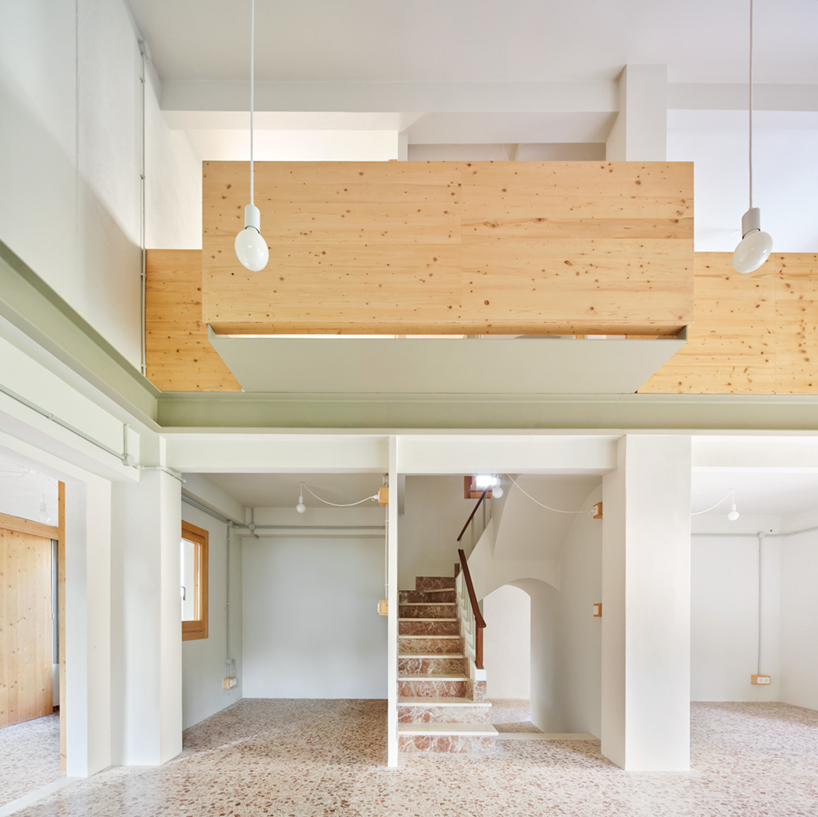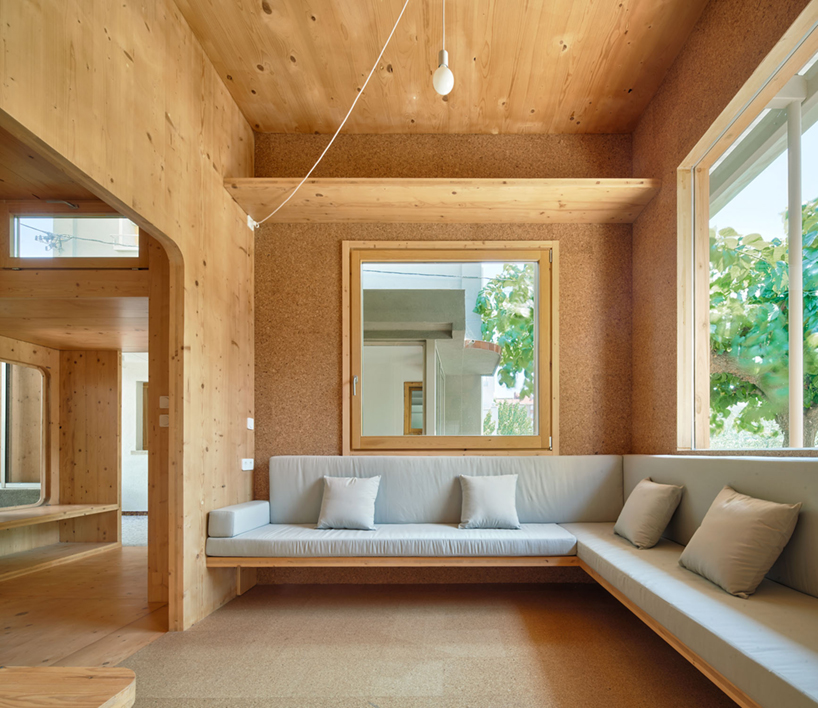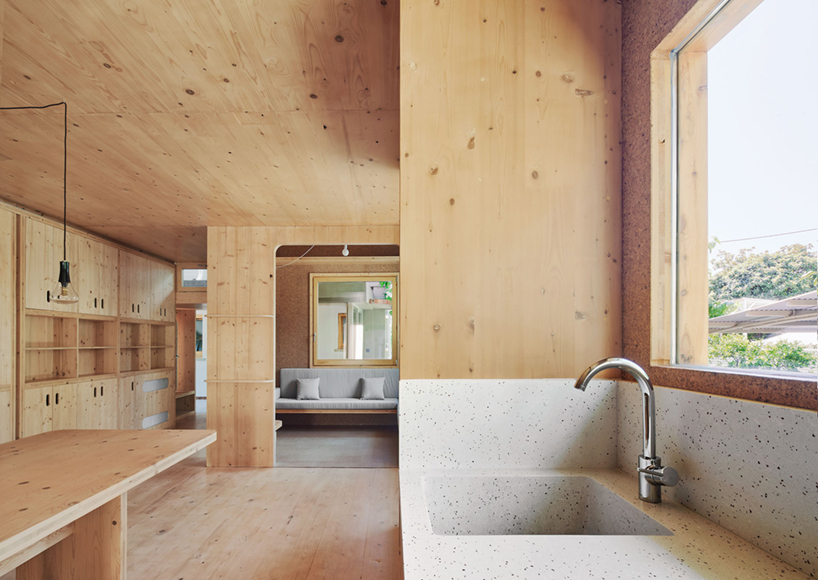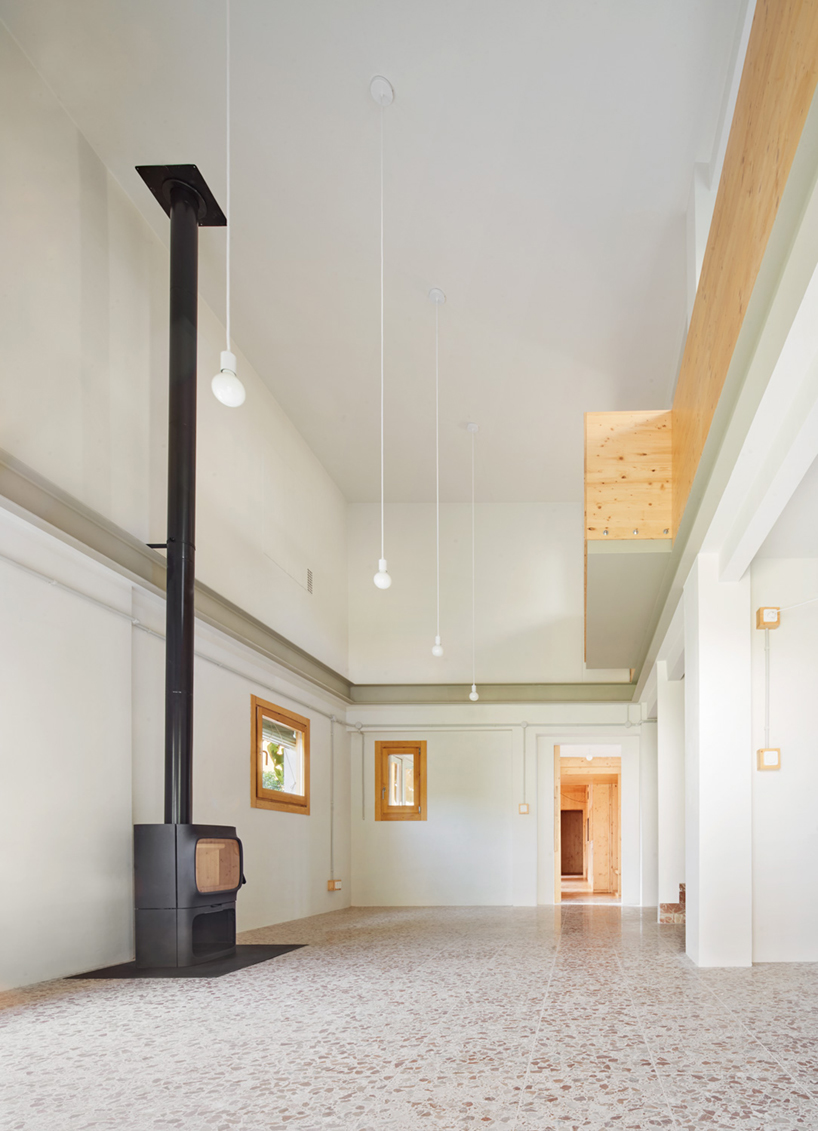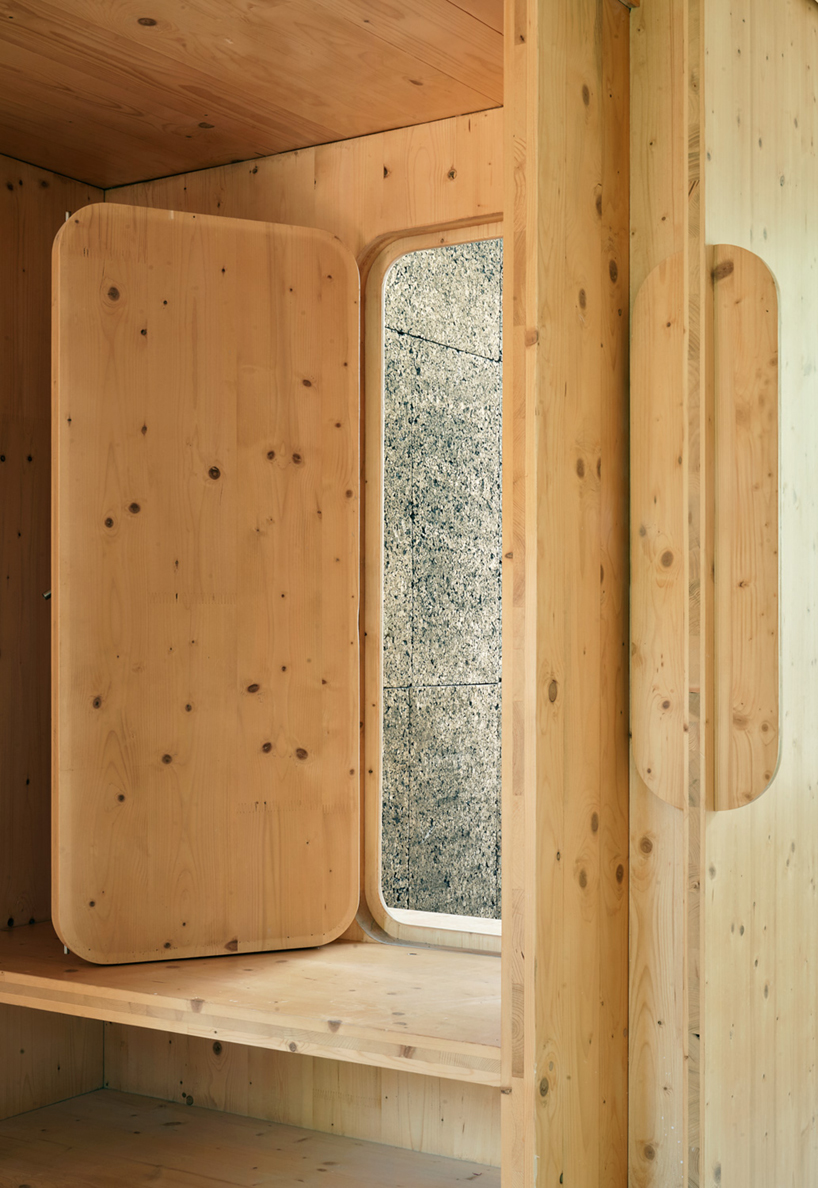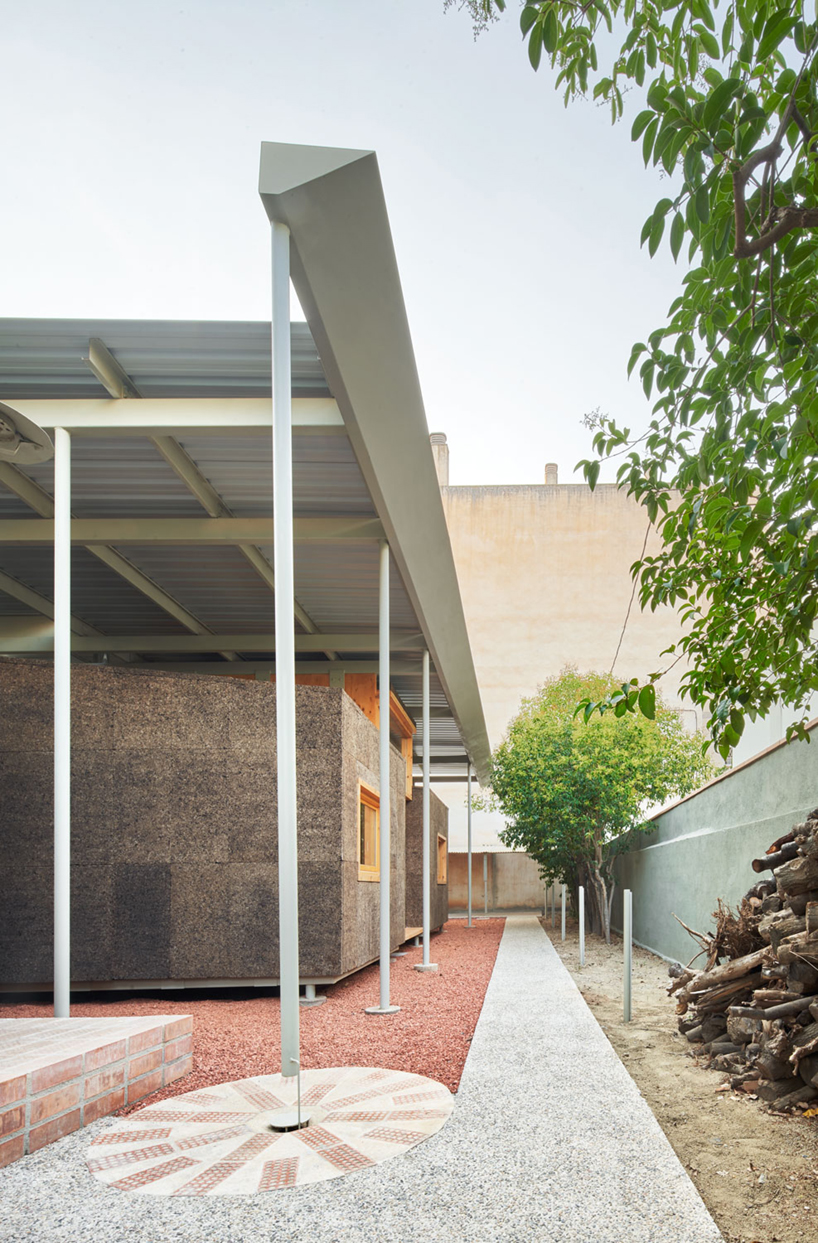 project info:
project title: mas JEC
architecture: aixopluc
location: reus, catalonia, spain
lead architect: david tapias
collaborator: ricard pau
building engineer: pep borràs
cooking and washing tops: huguet
contractors: aurea (brick mason), borniquel (carpenter)
completion: 2018
photography: josé hevia