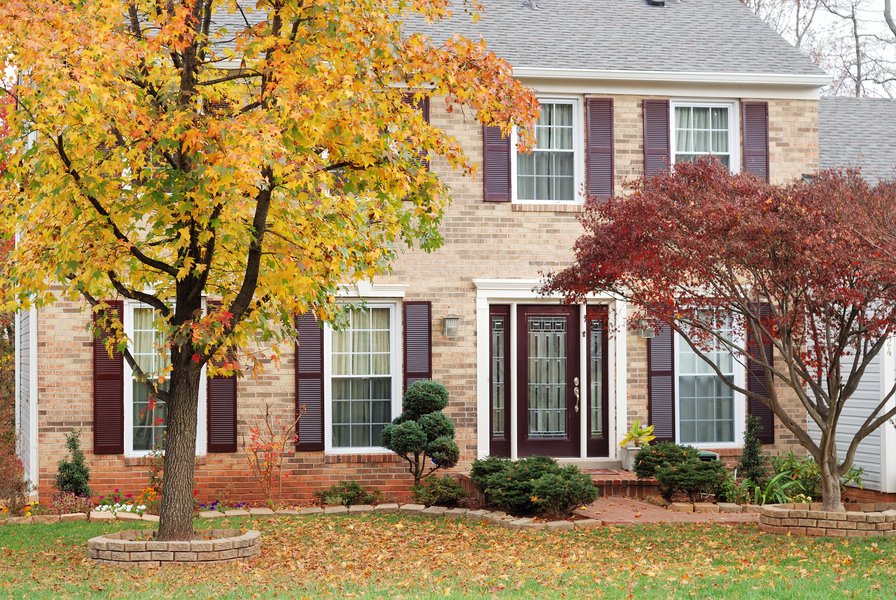 10 Home Renovation Projects to Complete This Fall
Fall is here, bringing with it a new to-do list for property owners. Whether it's a renovation project for your primary residence or an investment property you're getting ready to rent or sell, fall is the time to get your home in tip-top shape before the colder weather arrives.
10 fall projects to get done
Here are some fixes and improvements that should be on your list.
1. Clean the gutters
Gutters are meant to drain water from the roof. When leaves and other debris clog them, it could spell trouble for a home, particularly if winter promises heavy snowfall. Make sure your gutters are cleaned in the fall and spring to avoid water seeping inside and causing damage.
2. Fertilize the lawn
A lawn needs TLC as it heads into its dormant season. Fertilize the lawn before the ground freezes (preferably by mid-October) so roots are fed throughout the winter. You'll be rewarded in the spring with healthy green grass, which is great for curb appeal if you're looking to sell.
3. Winterize the irrigation system
To avoid frozen pipes and damage to your outdoor sprinkler system, you'll need to drain out all the water. Some systems require "blowing out," which means forcing air through the pipes and sprinkler head. Not sure what your system needs? Call a pro to avoid damage.
4. Repair the driveway/walkways
Before that first snowfall, fix cracks and broken pavers before the cold weather makes them worse.
5. Refinish/treat the deck/patio
Depending on the materials your deck or patio is made from, you'll need to maintain them accordingly. This might mean a power washing, restaining, resanding, or all of the above. It's better to do these projects now rather than put them off until spring, especially if you need to hire someone: Spring is a busy time for deck work.
6. Reseal/replace windows and doors
Cut down on heating costs by sealing or replacing drafty windows and doors.
7. Replace or service the HVAC system
You don't want to wait for winter to find out your heating system isn't working. Turn on the heat to test it; if it's not warming your house properly, call a maintenance professional as soon as possible.
8. Repair the roof
Before a heavy snowfall blankets your roof, inspect it for missing shingles and other damage. You might be able to put off replacing a roof until spring, but it's a good idea to make smaller repairs now to avoid leaks.
9. Clear out the garage
If you plan to park your car in the garage over the winter, fall is a great time to clear it out and organize it. And even if you use your garage for overflow storage instead of for your vehicle, the crisp weather makes it perfect to host a yard sale and earn some extra cash for your unwanted items.
10. Paint the exterior
The milder weather is perfect for outdoor painting, rather than the dampness and humidity of spring and summer. While a fresh coat of paint on a home is undoubtedly a big project, it's one that won't interfere with anything going on indoors, so it can be easier to coordinate.
The bottom line
Whether it's your primary residence or an investment property, it pays to get some key tasks and renovations done in the fall before you settle in for the winter.